Of all significant life transitions, retirement is by far the most complex. To retire well, you must plan carefully and be meticulous in your attention to details. Many seniors believe they are ready to retire, but many are also unknowingly unprepared. An excellent way to make that determination for yourself is to take a retirement quiz. The quality and comprehensiveness of some retirement quizzes can sometimes fail to meet expectations, though.
Choosing the right one can be especially challenging. To simplify the process, we've assembled a guide to retirement readiness and a review of the top four retirement quizzes. Read on to learn more about retirement readiness and how to find the quiz that's right for you.
5 Signs You're Ready For Retirement
1. Your Debts Are Paid Off
Debt-free for retirement means no mortgage, loans, credit card balances, credit lines or other debt that would require you to make payments during retirement. The fewer payments you have to make, the longer your savings will last. Additionally, you will enjoy greater financial freedom and have additional funds in case of emergencies.
2. You Have Ample Savings
If you set a goal for retirement savings to live comfortably within your desired budget, your savings should be sufficient at retirement age. Investments should meet or exceed the goals you've set for your financial future. One way to accomplish this is to plan on saving twenty-five times the value of your anticipated annual expenses.
Twenty-five is the inverse of four percent, which is the rate of return you need to maintain annually. If you maintain that four percent return per year, you can cover your annual retirement expenses in perpetuity.
3. You Can Get At Your Savings
Paying penalties to access your financial resources post-retirement can be a significant financial drain. Retirees 59 years, six months and older are eligible to withdraw from their 401k penalty free.
You can also invest in early withdrawal penalty-free savings products like a 457 plan. The only drawback here is that you will still have to pay income tax on any funds you withdraw
4. You Can Live On Your Budget
Fixed-income living may require a lifestyle adjustment when you retire if you haven't planned effectively. Even with pension and retirement plan withdrawals, you will have a reduced monthly income.
A few months before your retirement date, start adjusting your lifestyle to your planned retirement budget. It's one of the best ways to determine if you need to make adjustments or wait a little longer to retire.
5. You Have A New Plan
Most retirees find the joy of doing nothing instead of going to work daily is short-lived. Determining a daily routine or having a plan for how you spend your retirement years is essential to preparing for a successful retirement. Playing a sport you enjoy, taking classes and traveling are all excellent ways to help you get the most out of your golden years.
Are You Ready For Retirement? Take These Retirement Quizzes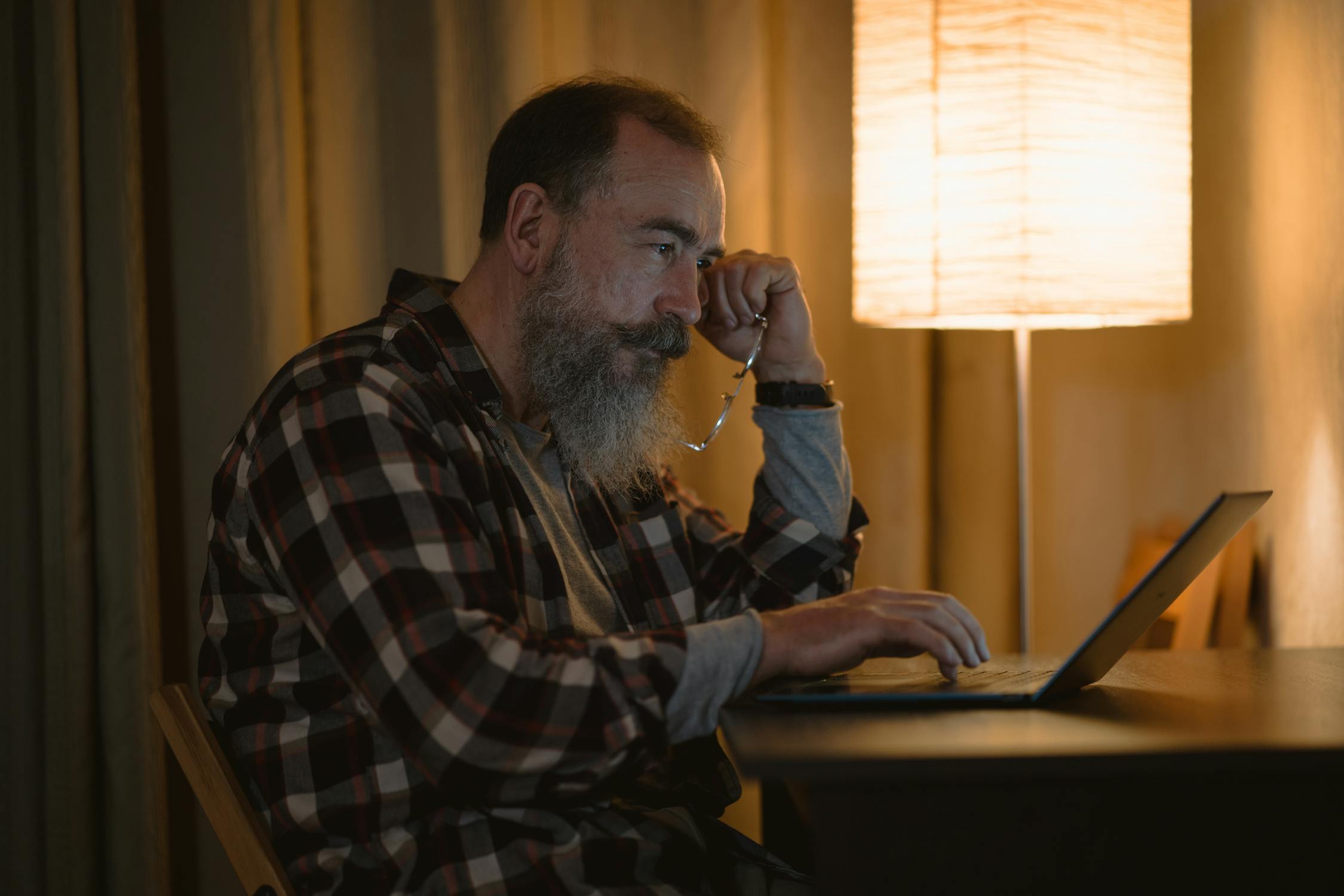 Here are succinct reviews for the top four retirement readiness quizzes.
Using an information-based format, this quiz is geared towards your mental and emotional preparedness for retirement. What it lacks in financial readiness questions, it compensates for with a wealth of free information from several major financial firms. The breadth and depth of their research resources is unmatched in the industry.
Take this quiz if:
Testing your retirement planning knowledge, specifically regarding social security and 401k plans.
Finding solutions to traditional retirement planning scenarios.
Educating yourself using a true/false format.
Take a pass on this quiz if:
You plan to enter your personal financial data to determine if you have adequate financial resources to retire.
You are seeking retirement planning information outside traditional solutions like retirement account withdrawals or social security.
Another educational/information assessment, The Motley Fool's Ready To Retire Quiz is targeted towards minimizing expenses and drawing on savings. It is geared towards more traditional retirement planning, and it recommends budgeting closely over greater savings and investment products.

Take this quiz if:
You are seeking information about when and how you can draw on social security and other traditional retirement income resources.
You are creating a traditional retirement plan.
Health care costs and retirement withdrawals are key components of your retirement plan.
Take a pass on this quiz if:
You need the most up to date information and don't want to do additional research.
You need to know if you have saved enough funds to retire.
Finance of America Reverse provides general information about retirement, and the quiz itself is more of a personality test geared towards retirees. The result of your quiz determines what articles and information would be most useful for planning your personalized retirement. Your responses create a profile to help you develop your own retirement plan, but that's about it.
Take this quiz if:
You aren't concerned with the numbers so much as planning a retirement that fits your lifestyle.
The big picture is more important than specifics.
Take a pass on this quiz if:
You are looking for retirement calculators that use your specific retirement financial data to plan retirement.
You need a detailed retirement plan that answers all your questions about whether or not you are ready to retire.
This is probably the most comprehensive retirement quiz in terms of topics covered by the thoroughness of the available responses. It has in depth questions and answers about everything from retirement account types and withdrawals to social security eligibility. Of these four quizzes, this is probably the best starting point for a complete image of your retirement readiness.
Take this quiz if:
You want the best, up-to-date information about the most retirement products and sources of income.
You have various savings and retirement accounts to draw on when you retire.
You are open to thrift retirement savings plans or non-traditional retirement plans.
Take a pass on this quiz if:
You need retirement readiness financial calculation tools.
You need a self-scoring retirement readiness quiz
You are concerned about "information overload" regarding your retirement options.
Conclusion
The wonderful thing about retirement readiness quizzes is there are so many available online. Financial planners, banking websites and accountants all provide easy access to hundreds of retirement planning tools and quizzes. All these can help you ensure your retirement plan will provide you with a comfortable lifestyle once you decide to leave the work force and pursue life after work. Retirement is just the beginning of a new chapter in your life, and you want to make certain your best years are ahead of you.
Take a few quizzes on your own, and make an appointment with a financial advisor to assess the health of your retirement plan. They can help you make the changes and adjustments you need to keep pursuing your dreams and aspirations. Once you have bid farewell to your career, life truly begins. Make sure your financial security is well taken care of before you start the best years of your life.