Retirement is a time in your life when you deserve to celebrate. You made it through many years of work and now get to enjoy your golden years doing whatever you want. That's why most people get a party when they retire.
If you're planning a retirement party, or you're in charge of getting or making the cake, the most difficult task will be to decide what to say on the retirement cake. Of course you will also have to decide what kind of cake to get, but there are far more options for sayings than there are for flavors of cake.
To help you make this big decision, we've compiled a list of great sayings to put on a retirement cake.
Retirement Cake Saying Ideas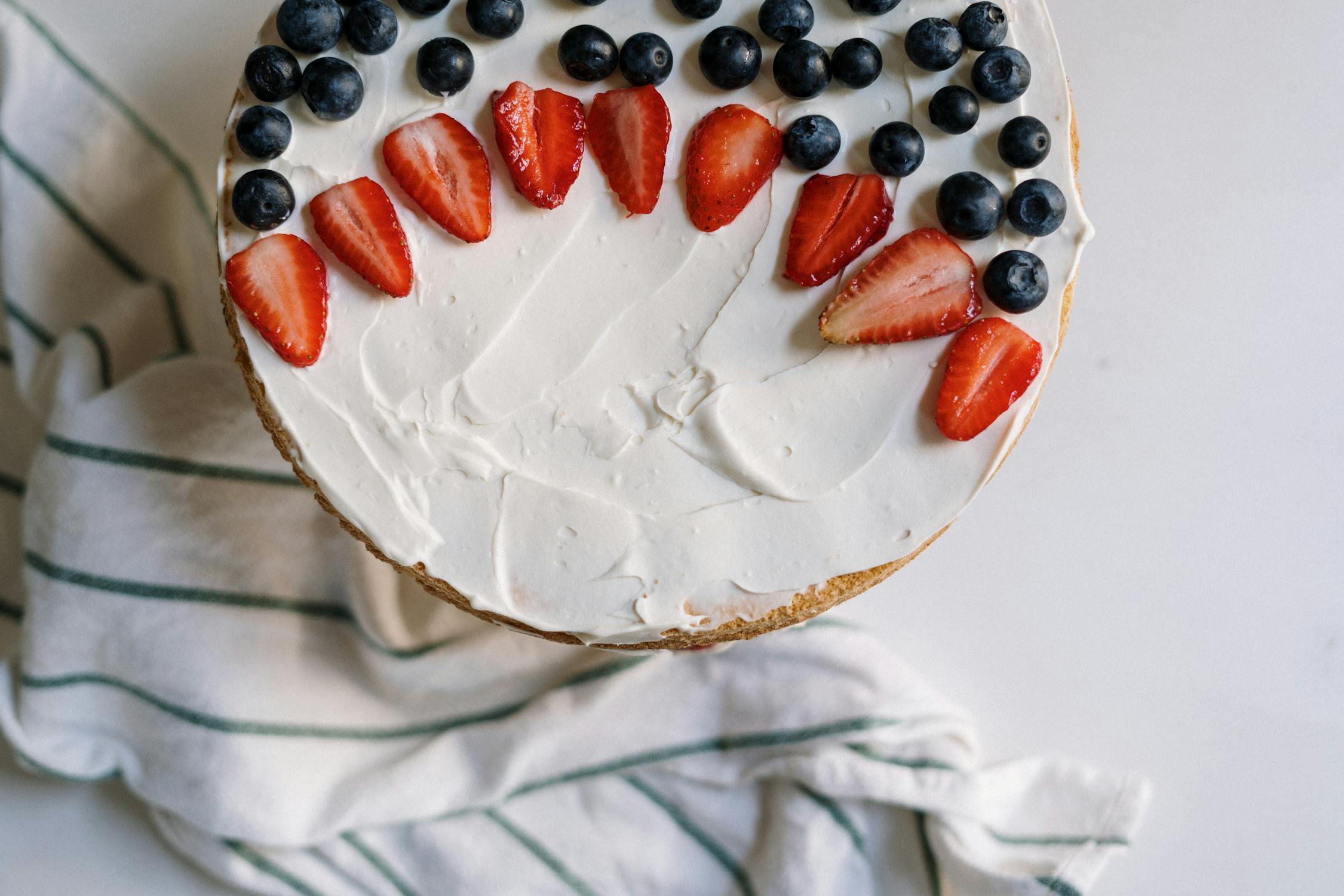 There are a lot of different routes you can take when writing a message on a retirement cake:
1. Common Retirement Cake Messages
These are common retirement sayings that can be used in almost any situation.
Congratulations! / Congrats! / Congratulations on Your Retirement!
Thank You for [Number] Years of Service
Thank You for [Number] Great Years
Thank You For the Good Times
Every Day is Saturday When You're Retired
We Miss You Already
You Will Be Missed
Life Begins at Retirement
You'll Be Leaving Footprints on Our Hearts
Take Us With You! / Take Me With You!
Happy Retirement!
Hope You Have Fun!
Let the Fun Begin! / Now the Fun Begins!
On to New Adventures
On to Greener Pastures
Your Best Years Start Now / Your Best Years Start After Retirement
Enjoy Retirement, [Name]!
Congratulations on Your Retirement, [Name]! / Congratulations, [Name]!
Happy Retirement, [Name]!
Best Wishes on Your Retirement
You Deserve It!
The Best is Yet to Come
One Journey Ends and Another Begins / One Chapter Ends and Another Begins
Thank You For Your Dedication
Now There's Nothing But Fun / Nothing Left But the Fun
2. Simple Retirement Cake Messages
If you don't have a lot of space to write on the cake, or you just want something simple, try these sayings:
No More Mondays / No More Work / No More [Job-Specific Task]
We'll Miss You!
Officially Retired
No Work Zone
Start Living!
The Best Is Yet To Come
Happy Retirement!
Dream Big!
You're Free! / Freedom!
Don't Leave Us!
Farewell
Good Luck
So Long
Thank You
Goodbye
Retired
Cheers to [Number] Years!
Chill / Chill Out (Ice Cream Cake)
3. Themed Retirement Cake Messages
Many custom retirement cakes have a theme. Add to your themed cake with a related message.
Bon Voyage! (vacation theme)
[Dates of Enlistment] (military theme)
Life's a Garden, Dig It (gardening theme)
[Name]'s Garden (gardening theme)
Less Work More Fishing / Less Work More [Favorite Activity] (leisure activity or hobby theme)
It's 5 O' Clock Somewhere (tropical or island theme)
Keep it Between the Buoys (island or boating theme)
One Chapter Ends and Another Begins (book theme)
Enjoy the Next Chapter in Your Story (book theme)
Prescription for Retirement (medical theme)
Life's A Beach When You're Retired (beach theme)
Retirement Is Not The End of the Road, It's the Beginning of the Open Highway (road trip, car or motorcycle theme)
Adventure Awaits (travel theme)
4. Funny and Sarcastic Retirement Cake Messages
If the retiree is a jokester, consider going with a comedic message on the retirement cake.
Congratulations on Making It Out Alive!
Take Us With You!
Who Cares, I'm Retired
Goodbye Tension, Hello Pension!
We're Not Jealous…Much
Showering is Now Optional (But Still Recommended)
We're Going to Miss You, But Not Your Bad Jokes!
Retirement is the Icing on the Cake
You Can't Retire From Being Awesome
Take This Job and Shove It!
Hello Forever Weekend
Quitter
The Legend Has Retired
Officially Retired From This Crap
Good Luck With Your New Boss: Your Wife!
Now You Can Do Anything You Want, As Long As Your Wife Agrees
Fine. Go.
You're Dead to Us
We Hope You Fail
No One Will Miss You!
Traitor / Congratulations, Traitor
You're Leaving, Who Gives a Crap?
You Don't Have to Go Home, But You Can't Stay Here
Retired: Bye-Bye Crap, Hello Nap!
Retirement Will Be a Piece of Cake!
Unemployed
Retired and Under New Management. See [Granddaughter, Grandson, Grandkids, Wife, Husband, Spouse, Name] For Details.
HAPPY RETIREMENT.
5. Time or Clock Themed Retirement Cake Messages
Clocks are a common motif on retirement cakes. Customize it with a time-related message.
Off the Clock / Off the Clock for Good / Off the Clock Forever
Time to Relax / Time for a Nap!
It's Always 5 O' Clock For You! / It's 5 O' Clock Somewhere
Now There's Time for Everything
You'll Have Too Much Time on Your Hands
Unlimited Freetime / Hello, Freetime!
Here's Your Dream Schedule
Who Cares? I'm Retired!
6. Retirement Cake Sayings For Your Boss
If it's your boss who's retiring, you could use a boss or supervisor-specific message.
Retire Like A Boss
You're Gonna Miss Us
Thank You for Being a Great Boss
A Truly Great Boss Is Hard to Find, Difficult to Part With and Impossible to Forget
Nobody's the Boss of Me!
Pink Slip [Boss's Name]
7. Retirement Cake Sayings For Your Friend or Family Member
If you're throwing a retirement party for a friend or family member, consider these informal messages:
Best Wishes On Your Next Adventure In Life
Make The Rest Of Your Life, The Best Of Your Life
May Your Days Be Filled With Joy and Happiness
Enjoy A Fabulous Retirement, [Name]
Happy Retirement, [Mom, Dad, Grandma, Grandpa, Name]!
Adventure Awaits
No Work Ahead
1. Rest 2.. Relax 3. Repeat
This Cake Tastes A Lot Like You Not Having To Work Tomorrow
Retired and Under New Management. See [Granddaughter, Grandson, Grandkids, Wife, Husband, Spouse, Name] For Details.
8. Considerations for Choosing a Retirement Cake
If you're in charge of the cake at a retirement party, there are a few things you need to consider when you're picking it out besides the message.
Color Coordination
If the person who is retiring has a favorite color, it might be nice to pick a cake with accents of that color. Alternatively, if they have a favorite sports team or other affiliation that has official colors, you could use those colors for the cake. For example, a cake for a medical professional could have accents that match the color of scrubs they wear, or you could write the message on icing of that color.
Allergies
It is important to consider if anyone who will be attending the retirement party has food allergies. Avoid getting cakes that contain common allergens like nuts if you're unsure. If you know that an attendee has a food allergy, plan ahead to accommodate them, especially if that person is the person retiring. Consider getting cupcakes or an additional, smaller cake that is free of those specific allergens so that everyone can participate.
Themes
Make sure you match the cake to the party theme, if there is one. If there is no specific theme, you could give the cake its own theme. Common cake themes include job-specific themes, golf or other sports, popular culture, vacation or tropical island, favorite activity outside of work and money.
Cake Specifications
Most retirement cakes are simple, single-tier sheet cakes with decorative frosting, and they're usually vanilla or half vanilla, half chocolate. This kind of cake is a safe bet if there will be a variety of people at the party or you don't know the retiree's preferences. However, why not spice things up a bit with a less common type of cake?
If it's going to be a small party and you know the retiree likes a certain flavor, you could get a smaller, better quality cake in that flavor. You could also go the non-traditional route with a cookie cake, ice cream cake or pie. Anything you can write on or spell with works, really. The more unique the "cake," the more memorable the retirement party will be.
There are some options that may not work, though. You should consider the logistics of the party when picking out a cake so things go smoothly. If the party will be outside, for example, an ice cream cake may not be the best option unless you're having the party in frigid weather.
If the party is later in the day, make sure you will have somewhere to store the cake in the meantime, such as a fridge that can accommodate the size of the cake. Icing can melt when it gets warm, so it's best to keep a cake with icing refrigerated until it's time to party.
Conclusion
Deciding what to say on a retirement cake is often a difficult task. Hopefully, you will be able to use one of the sayings on our list, or they will have at least inspired you to write something unique to the person who is retiring in your life. Retirement is a turning point in life that most people only get to do once, so why not celebrate and make it something to remember?
For more guides like this one, check out our other articles.